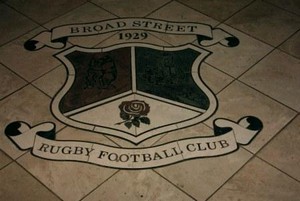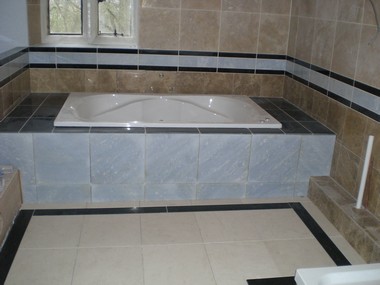 We have excelled ourselves in all tiling services within The Construction Industry as well as commercial and domestic projects.
From replacement to renovation.....we carry out all requirements.
To date, we have completed to name but a few .....................
The Pavillions, Birmingham - Fitted Glass Mosaic throughout the shopping centre.
Hugo Boss Outlets - Fitted Limestone floor tiles.
Broad Street Rugby Club - Fitted porcelain floor tiles throughout the reception area, including motif.
Axa insurance offices, Redhill, Surry. Fitted Limestone & Travertine to reception area
Express & Star, Wolverhamtpon - Fitted Marble tiles to reception area.
Cumberland Hotel, Marble Arch, London. Bathroom refurb to all bedrooms.
Harvey Nichols, Edinburgh, Manchester - Fitted Granite Floor tiles.
Caverswall Castle, Staffordshire - Fitted Marble/Granite/Travetine Wall & Floor Tiles with Mosaic borders.
Having sub-contracted out to high profiled companies such as Dolphin Bathrooms and Moben Kitchens, our glossary speaks for itself.

Specialising in all aspects of wall and floor tiling from Ceramics to Natural stone.